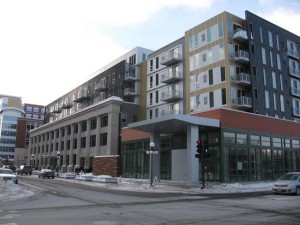 Providing customer satisfaction is our primary goal. We work with you through all phases of the project. Our staff takes pride in assisting you with working through the initial budget, selecting energy efficient equipment, and creating realistic construction timelines.
We understand the importance of value engineering in the design-build process. You can depend on us to partner and coordinate with your engineer or provide you with comprehensive engineering design through our own design build services. We will be diligent in choosing the equipment, systems, and key components that will keep the project within budget without sacrificing quality.
Our key goals are to keep a positive working environment and help the general contractors stay on schedule. To achieve this, we tap into the talents of our dedicated plumbers, pipefitters, sheet metal workers, and outstanding group of project managers and administrative staff.
Our team has extensive background in new construction, historical renovations, and rehabilitation work. We also have extensive experience with LEED buildings and green developments. We are well financed and can accomplish high workloads at single-project bonding limits. Projects we have handled in the last 10 years range from 3-unit townhomes to 400-unit housing projects.
Major Mechanical LLC is backed by a team of hardworking and dedicated employees. We have been included in the Top Women-Owned Business list of the Minneapolis/St. Paul Business Journal since 2015.